Insurers' payouts increased over the same period by 79.2% to 1.1 billion tenge, analysts at Ranking.kz report.
Halyk-Life (9.6 billion tenge), Nomad Life (6.8 billion tenge), and European insurance company (5.7 billion tenge) are leading in terms of premiums collected in the sector.
European Insurance Company is in the first place in terms of payments (463.7 million tenge), Nomad Life (418.1 million tenge) and Halyk-Life (223.9 million tenge).
The weight of payments in life insurance from the total volume of all insurance payments increased slightly, from 1.4% to 1.5%. The sector's share of the total voluntary personal insurance premiums for the year increased from 35.1% to 35.4%, of all collected premiums, on the contrary, slightly decreased from 12.3% to 12.2%.
There are 8 insurance companies operating in the sector in total.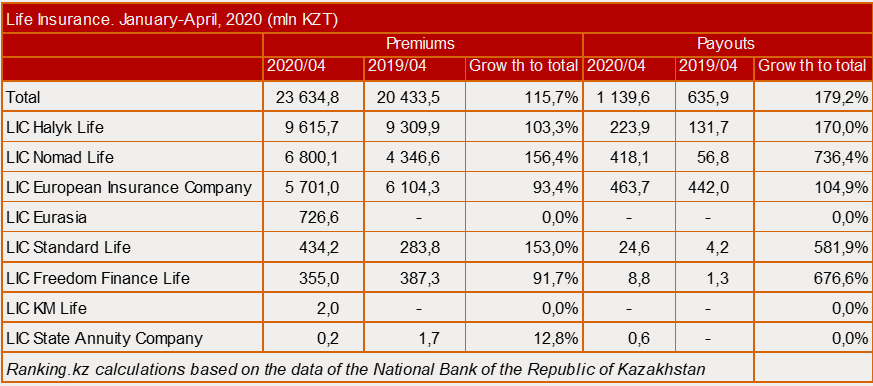 Photos are from open sources.